Bhubaneswar:14/11/18: Chief Minister Naveen Patnaik said his government is committed to all-round development of women in the state and showered praises on Self Help Groups for making Odisha proud for their contribution to the economy.
In the Make In Odisha Conclave on Wednesday, Patnaik said his vision is to make the women of Odisha digitally empowered. He said his government has decided to provide smartphones to all six lakh women Self Help Groups (SHGs) free of cost under the Mission Shakti programme.
The Chief Minister said from the day he assumed office in 2000 his government's focus was on the development of women and make them self-sufficient in every respect. He said he was always conscious of the great role women can play.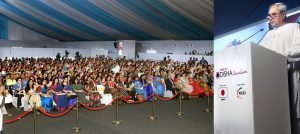 In 2001 the Odisha government started Mission Shakti as a project. This project is a movement involving 70 lakh women with 6 lakh groups and savings worth Rs one thousand crores", Patnaik said.
Dwelling upon the Infant Mortality Rate, Patnaik said this is better than the national average. He also said ownership of property by women is one of the highest in the country and added that the average life expectancy of every woman born in Odisha has increased.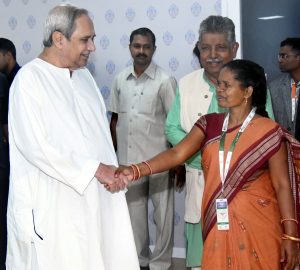 The Chief Minister said empowerment of women is such a topic that is very close to his heart. No country or state has ever developed without empowering their women, he said. Patnaik said it is his dream to see that every woman is digitally empowered.
The Chief Minister said he is happy that the Make in Odisha edition has given a specific focus on Women Entrepreneurship. His government is always prepared to work on the suggestions that come out from our meet today, he said and added that their empowerment is something that is very close to his heart. The Chief Minister said no household, no society, no state or country has ever moved forward without the empowerment of women.