Bhubaneswar:13/11/18:  Odisha in furtherance of strengthening its sporting prowess and capability of the sportspersons across the country, collaborated through the Sports &Youth Services Department with seven leading industrialists and signed Memorandum of Understandings Monday evening.
In a special event named 'Sports in Odisha,' these leading industrialists came forward to help promote the sports culture within the state by signing MOU's for sponsoring respective sporting disciplines.
This move has now enabled the state to encourage and nurture talent in the field of sports from every single part of India. Every sport will have the necessary infrastructure and support services needed by an individual to realize their potential. They will now have a fair chance at training that will match international standards.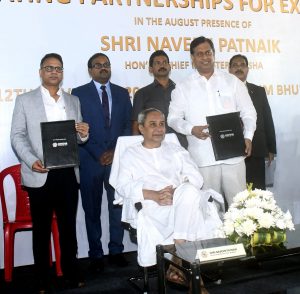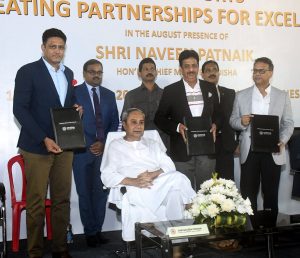 The following sports were sponsored by the following industries that have their own Foundation for Youth Sports. Athletics by Reliance Industries Group; Football and Swimming by JSW Group; Badminton by Dalmia Bharat Group; Weightlifting by Ahluwalia Group; Shooting by Aditya Birla Group; and Hockey by Tata Group.
The event began at high-tea with a welcome speech by Chandra Sarathi Behera, Minister of Sports & Youth Services and continued till early evening, with almost all leading dignitaries gracing the podium with their speeches regarding their foundation and efforts that will be undertaken by them to promote their chosen sports.
Speaking about this move, Vishal Kumar Dev, Commissioner- Cum- Secretary, Sports & Youth Services, said, "It is a great day not just for the state but for the country as well. This move was long overdue in order to fully develop the quality of sport and sportsmen in the country. By signing this MOU's we have built a framework which will work towards sporting education, talent identification at grass root levels and infrastructural development at a global level."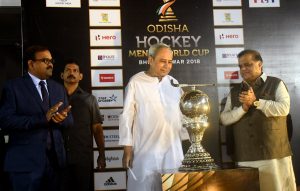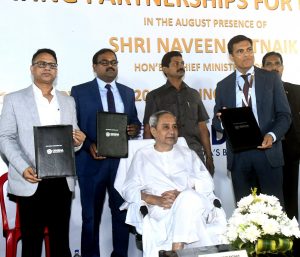 Present at the event last evening were dignitaries like Naveen Patnaik, Chief Minister of Odisha, Shri Chandra Sarathi Behera, Minister of Sports & Youth Services Odisha, IOA/ FIH President Narendra Batra, Dalmia Bharat Group CMD Puneet Dalmia, Mr. Pullela Gopichand, PGBF, Sajjan Jindal, Chairman JSW,  Gagan Narang, GNSPF, Anil Kumble,  the Commissioner-cum-Secretary, DSYS and Director-cum-Additional Secretary , DSYS.
Apart from the signing of the MOU's the conference also saw the Unveiling of the World Cup Trophy by Hon'ble Chief Minister and FIH President ahead of the Odisha Hockey Men's World Cup Bhubaneswar