Bhubaneswar:12/11/18: The 'Business Leadership Summit' kicked off on the second day of 'Make In Odisha Conclave' here on Monday with Reliance chairman Mukesh Ambani announcing an investment of Rs 3,000 crore in the State in the next three years while Tata Sons Group chairman, Natarajan Chandrasekaran assuring Rs 25,000 crore investment.
Speaking on the occasion, Ambani said that his company has already invested over Rs 6,000 crore in Odisha and will invest the additional Rs 3,000 in various businesses in the State with an aim to empower everyone in the march of development.Reliance and Jio are dependable partners in 'Make in Odisha Mission' as well as 'Make New Odisha Vision'. Besides, the company has created sustained new employment opportunities- both direct and indirect- for over 30,000 people in the State, he added.Similarly, Tata group's Chandrasekaran said that the company has already invested Rs 75,000 crore for expansion of Kalinganagar and will invest an additional Rs 25,000 crore taking the total investment of the firm to Rs 100,000 crore in Odisha.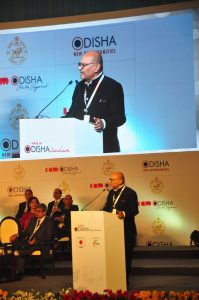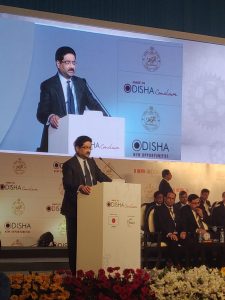 Birla Group chairman Kumar Mangalam Birla, who also attended the conclave, announced an investment of 2 billion dollars in Odisha in the next two years.
Founder & Chairman of Vedanta Resource Plc, Anil Agarwal said, "The state offers one of the best natural resources and also human resources. Odisha is a place for entrepreneurs. We don't seek jobs, we provide jobs.
Besides, an MoU was signed between Singapore's ITEES and Odisha's OSDA for skill development to co-operate and establish a World Skill Centre at Bhubaneswar.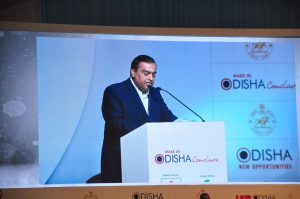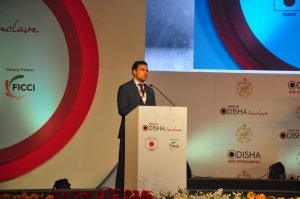 Kenji Hiramatsu, Ambassador of Japan to India, said as Japan and Odisha take their relationship forward, the investments being made will focus on improving health, environment, sanitation and skill development.
On the other hand, SBI chairman Rajnish Kumar said: "Whatever the investments promised by the investors present here today, they only need to worry about 1/3rd, we will provide the 2/3rds."
SBI is ready to support all initiatives towards building a developed Odisha, Kumar assured.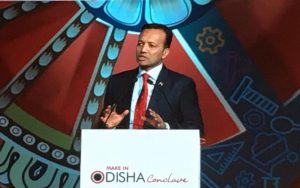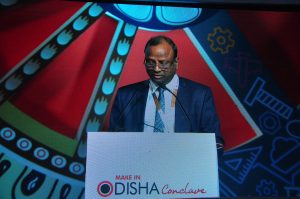 Meanwhile, Odisha Chief Minister Naveen Patnaik assured the companies to provide unmatched facilitation support from the government and urged them to plan a long term strategy for investment in the State over the next 10 years.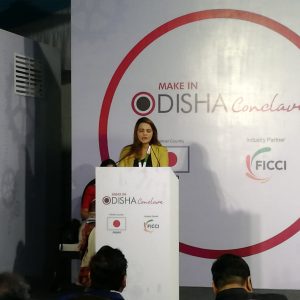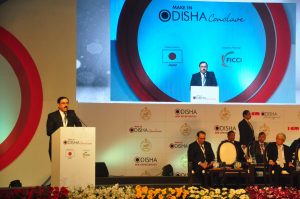 During the last 18 months, 310 start-ups have been registered and 40 of them have already been provided with assistance. "We aim to be among top three start-up hubs in the country by supporting at least 1000 start-ups by 2020. We have built a world-class infrastructure – a 18-storeyed World Skill Centre – in Bhubaneswar and more than 1,50,000 trainers and trainees will be trained in the next four years under this project," the CM stated.