Newdelhi:6/11/18:The 49th International Film Festival of India (IFFI) 2018 will be held in Goa from 20th to 28th November, 2018. 49th edition of the festival will showcase 212 films from over 68 countries which reflects diversity of taste. International Competition section has 15 films out of which 3 are Indian. Competition section itself represents films produced and co-produced by 22 countries.
Festival Kaleidoscope section carries 20 critically acclaimed international films that have been to major film festivals and majority of them being multiple award winners. This is one of the most sought after sections of the festival that showcases best and top films of the year.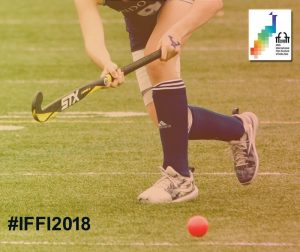 World Panorama section has 67 films which are specially curated for the festival. This includes 4 World Premiers, 2 International Premiers, 15 Asia Premiers and 60 India Premiers. This year World Panorama section presents 15 films which are Oscar submissions from respective countries.
Wild at Heart Master in His Craft: Retrospective section of Ingmar Bergman: 2018 marks the 100-year anniversary of Ingmar Bergman's birth. On this occasion when 100-Year Jubilee is in full swing across the globe, IFFI showcases best 7 films of his career. A documentary on Bergman titled "Bergman Island" directed by Marie Nyrerod which presents the master behind the camera has also been included in this section. The official opening of this section is scheduled on 21st with Panel discussion followed by the screening of 'Wild Strawberries'.
The Festival will open with World Premiere of 'The Aspern Papers' with international star cast. The Aspern Papers tells a story of obsession, grandeur lost and dreams of Byronic adventures. Delegation: Mr. Jonathan Rhys Meyers (lead actor)- Golden Globe winner Ms. Joely Richardson (lead actress)- Oscar nominated actress Ms. Julia Robins (actress) Ms. Morgane Polanski (actress and daughter of Roman Polanski) Mr. Nicolas Hau (actor) Mr. Julien Landais (director)
Every year IFFI features a Country of Focus that brings out the cinematic excellence and contributions of that particular Country. In its 49th edition of IFFI, the Country of Focus will be Israel. Ten films in collaboration with the Consulate General of Israel in Mumbai, have been selected for the country focus package. The opening film for the Country Focus Section is 'The Other Story' by Avi Nesher. Important celebrities from Israel including the famous Israeli Actor, Alon Aboutboul, as our special guest from Israel, who has worked in several Hollywood films including, Rambo III, Munich by Steven Spielberg, Body of Lies by Ridley Scott and The Dark Knight Rises to name a few. The Indo-Israeli Co-production Seminar is slated to be held on 22nd November,2018.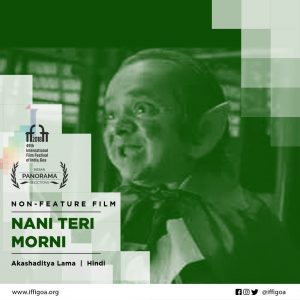 A State focus section has been proposed for the 49th IFFI, 2018. This section will focus on the films of one of the Indian States, thus shedding light on the art and culture of that particular state. Jharkhand has been selected as the State of Focus for 49th IFFI 2018 and Jharkhand Day will be celebrated on 24th November,2018 as part of the festival. Movies in the Jharkhand Package include Death in the Gunj, Ranchi Diaries, Begum Jaan with others.
The International Competition jury comprises John Irvin, Adrian Sitaru, Polish Director Robert Glinski, Anna Ferraioli Ravel and Indian member Rakeysh Omprakash Mehra.
26 feature and 21 non – feature Indian films are selected by the Indian Panorama Jury to be screened as part of this section out of the hundreds of entries sent by filmmakers from various parts of the Country. The Feature film Jury selected the film OLU directed by Shaji N Karun as the Opening feature film of Indian Panorama 2018. The Non-Feature film Jury selected the film Kharvas directed by Aditya Suhas Jambhale as the Opening non-feature film of Indian Panorama 2018.