Bhubaneswar2/11/18:: Odisha Chief Minister Naveen Patnaik inaugurated the two-day-long Ekamra Sports Literary Festival-2018 here today. The event is Asia's first international sports literary meet organised by Emerging Sports in association with State Sports and Youth Services Department.
"Sports literature can create a special kind of aura of sports in the minds of people. The games and their impact, the players and their struggles, victories and rejoices, failures and disappointment, and if possible, the story behind each story– Sports literature can truly captivate and bring our generation under the impression of sports. Sports can be a life changing experience. In fact, it can change our outlook towards life," the CM said in his keynote address.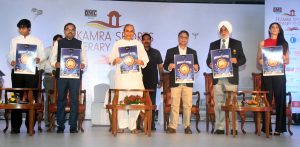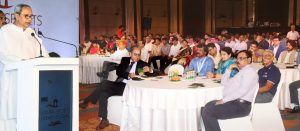 Speaking about the upcoming Men's Hockey World Cup in Bhubaneswar, Patnaik said hosting the event is a matter of glory for the state.
"For several decades now, Odisha has been the cradle of hockey with many of top Indian players from Odisha donning the national colours. As a State, we wanted to take our commitment towards the sport to another level by putting a spectacular show, which would eventually see hockey lovers from across the globe return back home with alluring memories from the event here. Our aim is to give the audience the best in terms of experience and comfort of watching the matches live. I hope that all the 16 participating teams will showcase the spirit of sportsmanship in their endeavour," he said.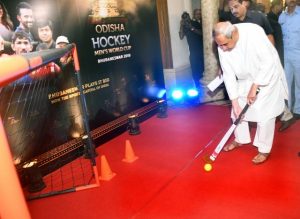 "While the greatest spectacle in the world of Hockey is coming to Bhubaneswar; it's natural that there will be a lot of writing on the event as well. We welcome the finest minds in the world of sports to write, discuss and reveal their stories on sports, and make people engaged to, not alone Hockey, but to the entire realm of sports and games," he added.
The fest will witness prominent sports personalities like Ben Johnson, Stephanie Rice, Dilip Tirkey, Mohammed Kaif, Jeff Thompson, Ajinkya Rahane, Yogeshwar Dutt and Madeleine Pape sharing their stories as well as deliberating on development of sports across the world.
Indian javelin star Neeraj Chopra, wrestler Yogeshwar Dutt and gymnast Dipa Karmakar will also attend the event.