Rome:2/11/18:India was partner country at Videocittà 2018, an event focussing on Virtual Reality, Video gaming, Animation, Film Making, etc. was organized along with Rome Film Festival and Mercato Internazionale dell'Audiovisivo (MIA) (the International Audio Visual Market). India's participation at Videocittà 2018, Rome was organized by Ministry of Information & Broadcasting and coordinated on Ministry's behalf by FICCI.Indian delegation at the Film Festival was lead by Shri Ashok Kumar Parmar, Joint Secretary, Ministry of I&B, Govt. of India, and consisted of H.E. Rennet Sandhu, Ambassador of India to Italy, Shri Senthil Rajan, OSD, International Film Festival of India, Shri Rakesh Omprakash Mehra, Filmmaker & Director, Shri Sukumar Subramanian, Head Animation, Accel Media Ventures, Shri KS Amjath Meeran, Filmmaker & Director, Shri Vivek Singhania, President & CEO, Picture Perfect, Shri Madhavan Reddy Yathan, CEO, Rotomaker, Shri Dilip Chenoy, Secretary General, FICCI. The agenda of the delegation from India this year is to showcase diversity in films of our country while furthering collaborations with various other countries.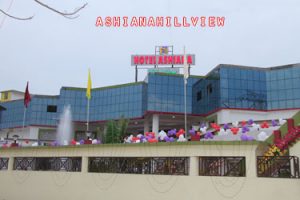 India Pavilion at Videocittà 2018 showcased Indian films' heritage, ease of film shooting in India, promoted film shooting locations in India, International Film Festival of India, Indian Cinema from different regions, Audio Visual Co Production between India and Italy. Daily cultural performances related to Indian classical dances, performances based Indian films, Yoga sessions, Vocal performances, screening of Indian films across regions, etc happened in the India Pavilion.While inaugurating the India Pavilion at Videocittà, Joint Secretary (Films), Ministry of Information & Broadcasting Shri Ashok Kumar Parmar highlighted the film heritage of India and India as the largest film making country. He also said that India is not only one of the leading countries in telling stories full of different shades of life, but also emerged as one of the destination for high end services related to filmmaking. He also pointed out that 70 years of diplomatic relationship between India and Italy provided an opportunity to re-energize the existing co-production agreements between the two countries.
Chalo Jeete Hain, Village Rockstars, Sinjar, Take off, Ladakh Chale Rickshawala, Newton, Kahaani and Queen were the Indian films screened in Videocittà, showcasing the variety and richness of Indian Cinema to the Italian audiences. Kathak, Bharatanatyam, Sufi Recitals, Yoga, Bollywood song and Dance were the cultural performances in the India Pavillion at Videocittà.