Newdelhi:25/10/18:The Tagore Award for Cultural Harmony for the years 2014, 2015 & 2016 is being conferred   on the doyen of Manipuri dance Sh. Rajkumar Singhajit Singh; Chhayanaut (a cultural organization of Bangladesh) and on one of India's greatest sculptors, Sh. Ram Vanji Sutar, respectively.The Jury under the Chairmanship of Prime Minister, Sh Narendra Modi and comprising of the Chief Justice of India, Justice Ranjan Gogoi, Shri N. Gopalaswami & Dr. Vinay Sahasrabuddhe after detailed discussions on 24th October, 2018 unanimously decided to select Sh. Rajkumar Singhajit Singh, Chhayanaut and Sh. Ram Vanji Sutar to be the recipients of the Tagore Award for the years 2014, 2015 & 2016 respectively, in recognition of their outstanding contribution to cultural harmony.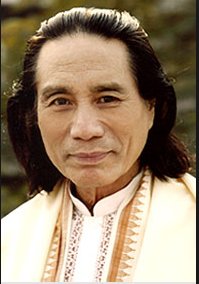 Rajkumar Singhajit Singh
Shri Rajkumar Singhajit Singh, a doyen of Manipuri dance, has distinguished himself both as an outstanding teacher, performer and choreographer.  His work over the years bears witness to his creativity within the framework of traditional Manipuri dance. His choreography has been enriched by elements incorporated from various forms of performing arts of Manipur such as Thang-ta, Nata-Sankirtana, Lai-haraoba and Rasleela. The award recognizes his contribution in keeping the tradition of Manipuri dance alive and vibrant, promoting harmony through dance and also pays tribute to Gurudev Rabindranath Tagore, who, deeply influenced by Manipuri dance, made it an integral part of the education curriculum at Visva Bharati.
Chhayanaut, established in 1961, has played a leading role in promoting Tagore's works and Bengali culture, music and literature not only within Bangladesh, but all across the world. It has built a close bridge of understanding and cultural exchange between Bangladesh and India, especially West Bengal. Chhayanaut was part of the movement for an independent Bangladesh and provided a platform for cultural expression and assertion of Bengali identity. When Rabindra Sangeet was banned in East Pakistan, Chhayanaut continued to promote liberal expression through secret renditions of Tagore songs and discussions on Tagore. The jury's decision recognizes the contribution of the organization in upholding the liberal progressive tradition of universal humanism of Gurudev and in promoting the spirit of cultural harmony.
Sh. Ram Vanji Sutar is one of the greatest living sculptors of India. He has created more than fifty monumental sculptures in the last forty years of his career. At the beginning of his career, he was involved in restoring several ancient sculptures found in the caves of Ellora and Ajanta. His first notable work was the 45 feet Chambal monument at the Gandhi Sagar Dam, in Madhya Pradesh. This gigantic masterpiece carved out of a single block depicts mother Chambal with her two children- Madhya Pradesh and Rajasthan symbolizing the brotherhood of the two states. His iconic bust of Mahatma Gandhi is one of the most celebrated representations of the Mahatma, as is his bronze bust of Gurudev Rabindranath Tagore. The jury's decision recognizes his outstanding contribution to the preservation of Indian culture and its artistic tradition.
The annual award was instituted by the Government of India during the commemoration of 150th Birth Anniversary of Gurudev Rabindranath Tagore.The first Tagore Award was conferred on Pt. Ravi Shankar, the Indian Sitar Maestro in 2012 and second was conferred on Shri Zubin Mehta in 2013. The award carries an amount of Rs. 1 crore, a citation in a scroll, a plaque as well as an exquisite traditional handicraft/ handloom item. The award is open to all persons regardless of nationality, race, language, caste, creed or sex.