Bhubaneswar:5/10/18: Odisha Chief Minister Naveen Patnaik today unveiled 'Odyssey City Card' and also launched 25 'My Odyssey Centres' where the 'Odyssey City Card'will be available for issuance in presence of ICICI Bank Executive Director Anup Bagchi at the State Secretariat here.
Addressing the occasion, the Chief Minister said, "The Odyssey City Card has been launched with the objective of creating a common city payment mechanism which will facilitate cashless transactions for several citizen based services across Bhubaneswar. We are happy to note that ICICI Bank has partnered with the State Government to introduce the card that will offer significant convenience to the residents of the city. The card is a step towards leveraging technology by forging stronger partnerships which will help us in the creation of a digital payment system."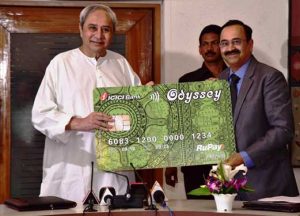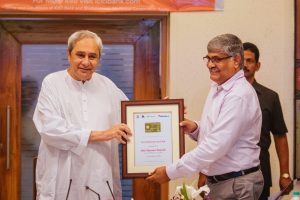 ICICI Bank Executive Director Anup Bagchi said, "ICICI Bank has always been at the forefront of introducing path breaking digital solutions which aims to offer simplicity and convenience to our customers. We are delighted to associate with Bhubaneswar Municipal Corporation and Bhubaneswar Smart City Limited to bring forth the Odyssey City Card." "This new proposition aims at offering unparalled convenience to nearly 1 million residents of Bhubaneswar and is significant step towards transforming it into Smart City," he added.
The 'Odyssey' City Card has been launched ahead of the '2018 Men's Hockey World Cup' tournament that is scheduled in Bhubaneswar next month. The initiative aims at enhancing the experience of thousands of tourists who will visit the city to witness the sporting extravaganza by enabling them to book tickets for fleet transport networks along with retail purchases.