Bhubaneswar:2/10/18: Chief Minister Naveen Patnaik today inaugurated the Mahatma Gandhi Setu over Kushabhadra River at Balianta in Khurda district to mark the 150th Birth Anniversary of Mahatma Gandhi.Commemorating Gandhiji's stay at Balianta for 3 days during his Odisha visit, Patnaik inaugurated the bridge along the road stretch of Balianta-Balakati (Old Jagannath Sadak). The bridge has been constructed at an estimated cost of Rs 27 crore.
On the occasion, the Chief Minister flagged off the 'Gandhi Jyoti Yatra' from Gandhi Smruti Peetha at Balianta and also inaugurated a photo exhibition named as 'Gandhiji & Odisha'.
In his address, the Chief Minister said that the celebration will be held for two years across Odisha with a view to disseminate Gandhiji's ideologies and principles among the masses.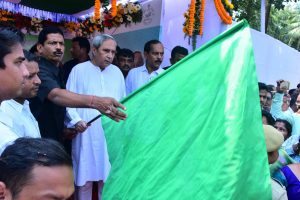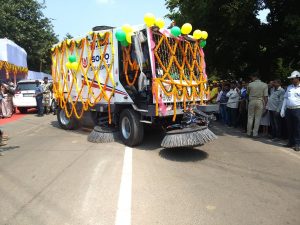 This apart, the Chief Minister also dedicated Mechanical Sweeping Project and 50 Smart E-Toilet to the public at an event organised at the Regional College Chhak here to address the sanitation issues in the state capital.
On the auspicious occasion of 150th Gandhi Jayanti, Odisha paid humble homage and rich tributes to the Father of Nation at an event organised on the Odisha Assembly premises and launched its two-year-long celebrations.
The occasion was graced by Odisha Governor Ganeshi Lal, Chief Minister Naveen Patnaik, Speaker Pradip Kumar Amat, Leader of Opposition Narasingha Mishra and other members of the Council of Ministers paid floral tributes to Mahatma Gandhi.