Bhubaneswar:25/9/18: The Odisha Government on Tuesday said it would celebrate the 150th birth anniversary of Mahatma Gandhi for two years starting from October 2, this year
A decision in this regard was taken at a meeting chaired by Chief Minister Naveen Patnaik here in presence of Leader of Opposition Narasingha Mishra and Culture Minister Ashok Panda. Besides, MPs, MLAs, chief secretary and officials of different departments were present in the meeting.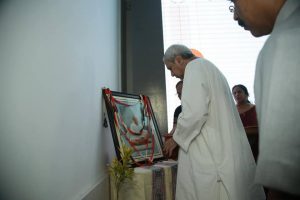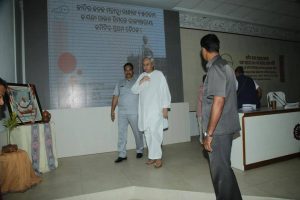 "The 150th birth anniversary of Mahatma Gandhi will be celebrated in a befitting manner in Odisha," said the Chief Minister.
"A total of four sub-committees will be formed for the celebrations. Padayatras and memorial meets will be held across the state during the period," said the Culture Minister.
He said the 150th birth anniversary of Mahatma Gandhi will be celebrated in schools, colleges and universities across the state.
Besides, it will be celebrated in all urban local bodies, blocks and panchayats. A new website will be opened to propagate the messages and life of Gandhiji.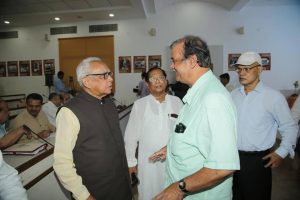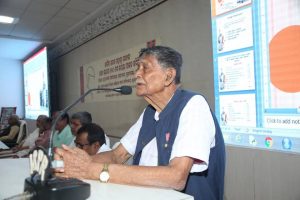 "Kasturba Gandhi Ideal Schools will be identified in each block. Those with notable works in the field of cottage industry will be awarded. A special session of the Odisha Legislative Assembly will be convened in 2019 in this regard," he added.
Reviewing preparations of Gandhiji's 150th birth anniversary celebrations, Chief Minister Shri Naveen Patnaik underpinned the importance of truth and non-violence in today's modern society. He said that Gandhiji did not just fight to free India but also tried to revitalise the soul of India. For a befitting tribute to this great man, Odisha has proposed to include Ahimsa in the Preamble of the Constitution.
Odisha Language Literature & Culture Department has also formed five sub-committees to take up various programmes during next two years i.e until 2nd October 2020 to celebrate the legendary icon and his philosophy.