Jharsuguda:22/9/18: Prime Minister Narendra Modi today dedicated the much-awaited Jharsuguda Airport to the nation in the presence of Chief Minister Naveen Patnaik, Governor Professor Ganeshi Lal and other Union Ministers.
Modi named the airport after freedom fighter Veer Surendra Sai, which was a long-standing demand of the state government. The PM made announcement about naming the airport after the freedom fighter during the inaugural function.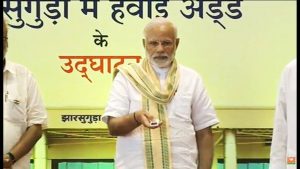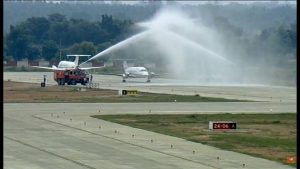 This airport will bring western Odisha on the aviation map of India and facilitate regional air connectivity through the UDAN scheme.
Speaking on the occasion, Modi said, "Earlier, Odisha had one airport that is Biju Patnaik International Airport (BPIA), Bhubaneswar. Although there was delay, finally the second airport has been inaugurated."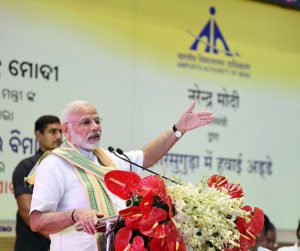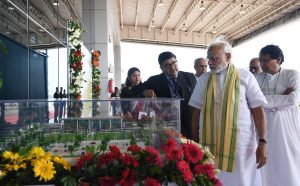 On the occasion, Chief Minister Naveen Patnaik urged the PM to launch regular fight operations from Jharsuguda Airport. "Starting with, Air India should launch regular operation from the airport. If any seat remains vacant, the state government will bear the cost of vacant seats for one year," CM stated on the occasion.
In addition, Patnaik also urged the PM to increase the coal royalty in the state.
Notably, Odisha government has sanctioned 120 acres of land free of cost and Rs 75 crore from the state funds apart from water and electricity at its own cost to make the Jharsuguda Airport a reality.