Bhubaneswar:18/9/18: Ollywood actor and politician Akash Das Nayak, who turned 36 on Monday, celebrated his birthday with senior citizens at the Shree Krishna Oldage Home, Pandab Nagar,Near Tankapani Road,Old town ,Bhubaneswar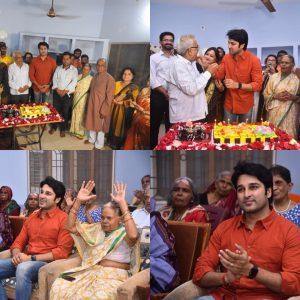 He along with his family spent time with the senior citizens with some entertainment programmes.
"This is a small effort to bring some joy in their life through song, dance and comedy. I spent the evening with them to bring smile on their faces," said Akash.
"Happiness increases when shared. I urge everyone to make a little effort to come and visit the senior citizens," said the Ollywood actor.