Bhubaneswar:10/9/18: ODISHA BHAWAN, CHENNAI will be inagurated by Naveen Patnaik, Hon'ble Chief Minister of Odisha in August Presence of Thiru K. Palaniswami ,Hon'ble Chief Minister of Tamilnadu on 25th September 2018.It is worthy to note that Foundation stone for odisha Bhawan was laid down by then Chief Minister of Tamilnadu  Late Chief Minister Jayalalitha in Presence of odisha chief minister Naveen Pattnaik on 11 th ,May,2012.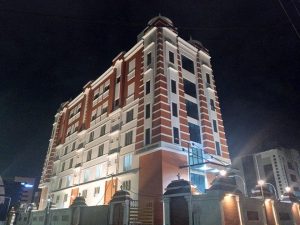 During  that time  addressing a function to mark the occasion, the Chief Minister had said the Odisha Bhavan, once completed, will fulfil a long-felt desire of the Odia community in Tamil Nadu
Considering the number of visitors from Odisha to Tamil Nadu for health-related needs, students and tourists, the Bhavan will of great help.
Naveen thanked Jayalalithaa for giving the Odisha Government land for construction of the Bhavan.   Jayalalithaa, who had attended the stone-laying function as the chief guest, felicitated two eminent Odia artists Sudarshan Patnaik and Kumkum Mohanty.
.