Surat:2/9/18: Union Petroleum Minister Dharmendra Pradhan today inaugurated 'Investors Conclave' in Surat of Gujarat and invited industrial honchos to come and explore the opportunities in Odisha , especially in the Plastic & Textile parks.
Inaugurating the Investor Facilitation Centre and Exhibition stalls at the Textiles, Polymers and Plastics Investors Conclave in city of Gujarat, Pradhan said "Through this Conclave and our collective wisdom & experience, we can enable dawn of a new era, towards development of a more vibrant & prosperous Odisha".
Addressing the gathering of vibrant young entrepreneurs, industry stakeholders and professionals from the plastics and textile industry, he said Surat is one of the largest Man-Made Fiber (MMF) clusters in India, which is processing more than two crore meters of fabric a day. The entrepreneurial spirit of the people of Surat has developed the city into a thriving economy based on textile & various other industrial clusters, he added.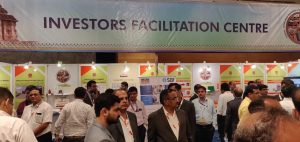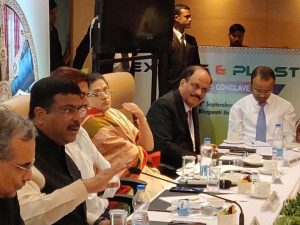 "It fills me with great pride to observe that people from my home state of Odisha have played a key role in this economic transformation journey and a huge number of  'karigars' in Surat today, belong to Odisha," Pradhan addressed.
He further maintained that craftsmanship and finesse is synonymous to the people of Odisha as entrepreneurship & business acumen is to the people of Surat. Therefore, it made sense to showcase opportunities for investment in Odisha at Surat and leverage upon the success that stems from such collaborations, Pradhan pointed out.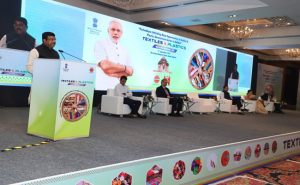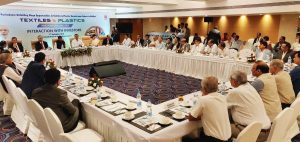 India is the fastest growing large economy in the World. Textile & plastic industry has played a vital role in boosting key sectors of our economy. Large scale manufacturing capabilities across entire value chain & skilled workforce has made us the leading producer of textiles, Pradhan said.
Government decision to increase import duty on polyester fiber and yarn will further give impetus to domestic producers. Odisha provides an excellent investment opportunity, being close to the demand pockets of Eastern UP & West Bengal with unique coastal position to cater export demand, Pradhan said while addressing the gathering.
The proposed Textiles Park in Bhadrak and Plastics Park in Paradip are steps in that direction. These initiatives will help create more direct & indirect employment opportunities in Odisha and further boost the economy of the state.