Bhubaneswar:29/8/18: Chief Minister Naveen Patnaik today flagged off 'My Heart Beats for Hockey' campaign ahead of Odisha Hockey Men's World Cup 2018 to be held in Bhubaneswar from 28 November this year at Kalinga Stadium.
The campaign aims at garnering public support for hockey through music, entertainment, fashion, sport and panel discussions. The digital campaign, which will witness participation of the national hockey team, urges people to pledge their support to the game with the slogan, "My heart beats for hockey, does yours?".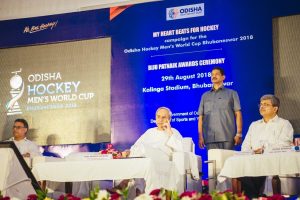 The campaign urges the entire country to give a billion plus hearts and seeks support from every Indian for the game of Hockey.
"I am glad to be here today to join the campaign "My Heart Beats for Hockey" as well as unveiling the countdown clock. The countdown clock is here to showcase 90 days to go for the Hockey World Cup-2018. It will rhyme with the heart of India and the rhythm of Odisha in the run-up to the mega sports event," Patnaik said in his address at the Kalinga Stadium, the venue of the hockey world cup.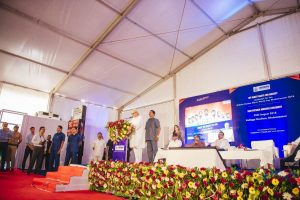 The CM said, "Today we are also celebrating the birthday of legendary Dhyan Chand as National Sports Day. I pay my tributes to this illustrious sports person who continues to be the source of inspiration for millions and millions of hockey lovers."