Bhubaneswar,26/08/18:To mark the I-con in Web Media Industry Zoho Corporatation in associatation with Suryanandan organised a Web Summit at Hotel Swosti,Premium on Saturday. The masters from Zoho have presented their business concepts to many IT service providers present over the summit from various part of Country also had a open house discussion in various agenda. Joining as expert on the topic "Traditional Media Vs Social Media",Sr Media person Nilambar Rath, , Jatindra Das and Abhishek Mahananda have share their personal views to the audience.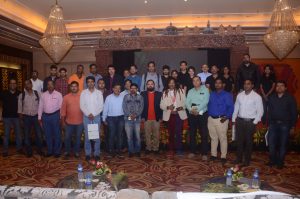 Narendra Kumar Swain, Member of Parliament,(R.S)has graced the occasion as Chief Guest in the function. From ZOHO Corporation Navaneet Suresh K.,Arnab Bandhapadhaya, Rahul, Arun Kumar Selvaraj,have presented the concept of today's event in Odisha state capital.Prashant Sahu , CEO of Suryanandan.net,Bhubaneswar and his entire team were also present in this occasion and witnessed the entire felicitation programme. Notably, Zoho Corporation is an MNC Software development Industry.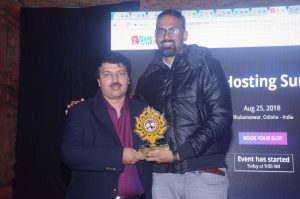 They mainly focused on webbased business tools and information technology solutions, including an office tools suite,espcialyinternet of things management platform, and a suite of IT management software. The company was founded in 1996. Entire the Globe they have offices to meet the needs of IT solution. Suryanandan.net, is a well know IT personality in Hosting Industry.