Bhubaneswar:24/8/18: To put Odisha on an effective development track, a well-designed road map and clear-cut strategy is the need of the hour, Union Minister Dharmendra Pradhan said. In Odisha a lot more has to be done towards providing clean drinking water, ensuring cleanliness & sanitation, food security, housing, affordable healthcare, clean cooking fuel and providing gainful employment opportunities for the holistic development of our state.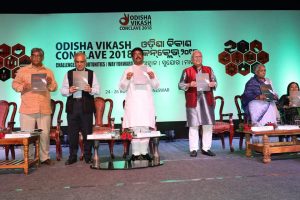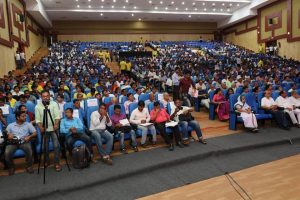 "India celebrates 75 years of independence in 2022 and Odisha will commemorate 100 years of its formation in 2036. A road map can guide us to achieve sustainable targets before these significant calender years," Pradhan said here on Friday.
"The Union Minister was attending the inaugural function of Odisha Bikash Conclave – 2018. Over 30 lakh people from the state migrate in search of work and BEd grauduates move to states like Karnataka for teachership. We need to have a road map to check this migration," Pradhan said.
The Minister added that 95 percent of the population in Odisha look forward for development. He urged Government officials present at the meeting to execute plans and proposls in a time-bound manner. The three day conclave will provide an opportunity for experts from diverse fields to collaborate, discuss and present a road map to accelerate sustainable human development initiatives in Odisha