Bhubaneswar: 23/8/18:Former Prime Minister Atal Bihari Vajpayee's ashes will be immersed in the Bay of Bengal at Puri on Thursday.
Today evening Odisha BJP president Basant Panda returned from Delhi with an urn carrysing Vajapyee's ashes which was handed over to him by senior party leader Sushma Swaraj in the presence of senior party leaders.
The immersion ceremony at Puri is a part of the 'Atal Kalash Yatra' organized by the saffron party in which the late BJP patriarch's ashes will be immersed in rivers across the country.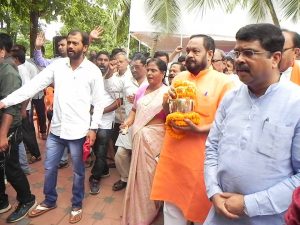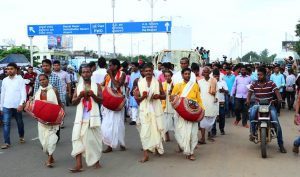 Carrying the garlanded urn, wrapped in a red cloth, Panda said, "We are honoured that our great leader Atal Bihari Vajpayee's Asthi Kalash has arrived at the Jagannath Ksehtra."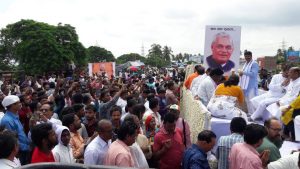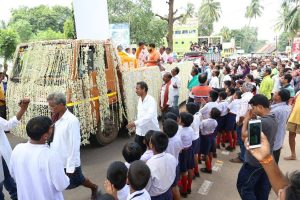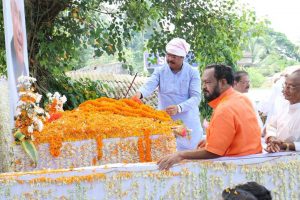 The urn has been kept at BJP's state headquarters in Bhubaneswar for the public to pay their homage. On Thursday, Union Ministers Jual Oram and Dharmendra Pradhan will be a part of the immersion ceremony at Puri, added Panda.
Three-time prime minister Atal Bihari Vajpayee, the BJP's most revered leader and patriarch, died at 93 on August 16.
"On Friday, a prayer ceremony has been organized in the memory of the great leader in Bhubaneswar. We have invited all political parties and eminent personalities from different walks of life to attend the ceremony," Panda added.