Bhubaneswar:2/8/18;(ONT Bureau)Film Journalist Foroum of Odisha going to screened 1968 released  odia Film STREE  in the memory of late actress Parbati Ghose  who had essayed  in a lead role as Anuradha inthis move.this film scheduled to be screened on 11th August,2018 at 6.30 PM at Utkal rangamanch(In the premises of Guru kelu charan research centre,Jayadev vihar).here the back ground of the film STREE is given,It is worthy to note that this film also won national award.
1968 saw a new production "Stree" under the banner Sarathi Films. Story was by Parbati Ghose under the pen name Srabani. This was the second directorial venture of the trio of SIDDHARTH namely Parbati Ghose, Gour Prasad and Thakur Bhai. Gour Parbati scored a hat trick of National Awards with "Stree"!!! The then President of India Sri.V.V.Giri presented this award. The premiere was held in Rourkela and was attended by the likes of then CM Rajendra Narayan Singh Deo and Industry Minister Harihar Patel.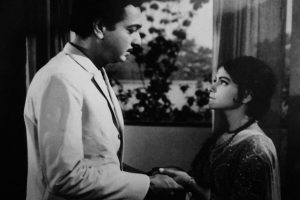 The Ghose's ongoing tradition of introducing new faces and talents continued with this movie. Jadunath Routray, Shyamalendu Bhattacharya and Sunita were introduced in major roles. Guru Raghu Datta debuted as dance director. Dancers like Kukumina, Ratna Ray and Alok Bahidar debuted on screen. Sujata Anand was introduced and later became a famous actress. Ruma Guha Thakurta, famous Bengali actress/singer, made a guest appearance. Swarup Naik shot to fame with his portrayal of Bijuli. He penned his first lyrics for a song which was picturised on his character and which made him very popular. Their son Romi had the pivotal role of Nayan which earned him a nomination for a National Award in the Best Child Artiste category.
With "Stree", Gour Prasad significantly contributed to the Odiya Film Industry. He paved the path for future producers to get subsidy on loans through OFDC. With support of the then government he was instrumental in getting Odiya cinema recognized as an Industry.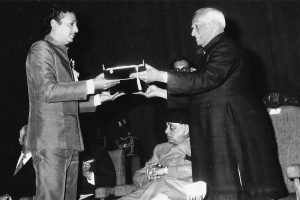 Story:One day Anuaradha and her brother, a medical doctor, find a young man, Debabrata, unconsciousness in the tides by the sea shore and bring him home. With treatment by her brother and her care, Debabrata gets well. Anuradha and Debabrata fall in love. Her brother, Prasanna, gets them married and sees off the couple to Debarata's home. Upo arriving Anuradha discovers Debabrata is actually a widower and has a son. She feels betrayed but as a devoted loving wife overcomes the feeling and gets along with all of Debabrata's family members in the big house. Gradually she gets close to Debrabrata too and takes care of his son as her own. Debabrata's sister Bhanu can't accept Anuradha and creates misunderstanding between wife and husband. At last biased Debabrata leaves the house with his son leaving his wife Anuradha behind. But Anuradha doesn't lose hope. With her determination, sacrifice and devotion, they reunite in the end