Bhubaneswar:27/6/18;  Odisha's ruling Biju Janata Dal (BJD) today appointed two media coordinators.
BJD President and Chief Minister Naveen Patnaik appointed Sasmit Patra as Electronic Media Coordinator while Manas Mangaraj as Print Media Coordinator, a party press release informed.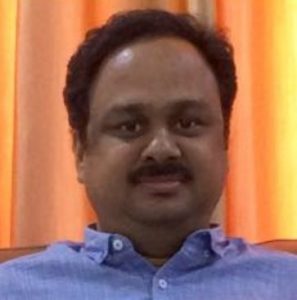 Manas Mangaraj
Prior to this, the ruling party had named Patra as spokesperson in April this year while unveiling its list of 11-member panelists.
Mangaraj, who was a Congress candidate for Chilika Assembly seat in 2014 election, had joined BJD in April this year. He had resigned from Congress on March 19 alleging negligence by the party.
The appointment came a day after BJD drew flak following party leader and Labour Minister Susanta Singh created a controversy suggesting for the lyrics to be changed in popular patriotic poem "Bande Utkal Janani," to 'Bande Odisha Janani' in an effort to respect the emotions of people from western Odisha.
Earlier this year, the BJD had announced its 11-member team of spokespersons.