Bhubaneswar:10/6/18:Nila Madhab Panda's new film 'Halkaa' has just received yet another Grand Prix Award, in Kinolub, Poland. This is the second feather in the cap for Halkaa after its first grand prix at FIFEM, Montreal. Halkaa has become a pick for major international childrens film festivals including Zlin in Czech republic, schlingel in Germany, La mantena in maxico, Tel aviv, London indian film festival, Buster in Denmark and many more in competition.
Nila is well known for his unique story weaving skills combined with social relevance is again brought this brilliant child centric and musical film 'Halkaa' with overarching dream fulfillment. Halkaa, in a way is a sequel to Nila's hugely successful and famed film 'I am Kalam'.Halkaa is produced by Shiv Nadar Foundation and music by Shankar, Ehsan & Loy. It is slated to have box-office release sometime during June/July 2018.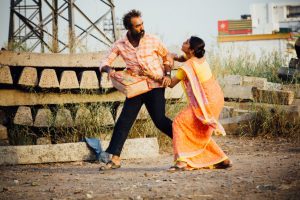 Halkaa is a portrayal of an eight-year-old child and all the questions about his basic existence as a child and his questions to adult. Growing up in one of the oldest slum in Delhi, his existence becomes more important, when he realizes, that he is a big boy now and cannot roam around naked. The story is about a child's thought, translating and unfolding inner mysteries of the world in his own way and on his own terms. The boy knows that he lives in isolation inside the community because he is different from the others. At the same time, he also knows that there are no miracles happen. He himself must do something to end his misery and he should fight over it.
Produced by Akshay Kumar Parija Nila Madhab panda and shiv nadar foundation
The film is set to release on 31st august. Halkaa is presented by Shiva nadar Foundation.