Cuttack:11/5/18;Veteran Odia film actress Anita Das breathed her last on Friday, 11th May 2018 . She was 67. She died of cardiac arrest at her residence near Shelter Chhak in Cuttack..
Anita Das was born on 1st October in 1951. The actress was best known for restraint and subtlety in portrayal of varied emotions. She was introduced to the film industry by Akshaya Mohanty, Hemant Das, and Bijay Mishra in Jajabara 1975. She paired with Gobind Tej in her next film Krusna Sudama.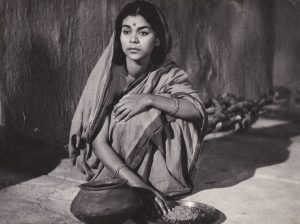 She shot to fame instantly with her portrayal of a Female Leads that Make Guys Cry. Despite displaying her acting prowess through characters in films like Jajabara, krushna Sudama, Bandhu Mahanty, Naga Phasa, Tapoi, Sankha Mahuri, Sautuni, Samar Salim Saimon, Mathura Vijay, Alibha Daga, Tapasya, Ram Balram, Maa O Mamata, Akshi Tritiya, Swapna Sagara, Anita was best known for her performance in Pua Mora Kala Thakura.. She played leading roles in her early films and started playing mother roles during the 80s. Pua Mora Kala Thakura was a turning point to her career. Her acting career spanned more than 40 years, and she acted in over 100 films.
Expressing deep grief over untimely death of Anita Das, Chief Minister Naveen Patnaik said she will be remembered for her immense contribution to Odia film and TV industry.