Bhubaneswar:6/3/18;Parichay Foundation, a philanthropic organisation engaged in promoting Indian art and culture and bringing about economic and social upliftment for underprivileged women, organised the sixth edition of its signature event, Aarya Awards on March 6th marking the International Women's Day, at Hotel Crown in Bhubaneswar. Renowned social activist and Arya Samaj leader Swami Agniveshattended the award ceremony as the chief guest.
This year, Parichay, which has been working towards women empowerment for the last ten years, has given greater focus to spread awareness on ending violence against women and as part of this endeavor, the foundation also had eminent panelists deliberating on the same issue before the award ceremony. The points raised by the panel and the suggestions that came forth during the discussion will now be forwarded to the Women and Child Development, Department, Government of Odisha for further action.
The panelists included DGP R. P. Sharma, Professor in Anthropology, University of California, Dr. Annapurna Pandey, eminent social activist NamrataChaddha andSandeep Mishra, Eminent Senior Journalist. The session was moderated by Parichay's communication consultant, Dikhya Tiwari, who is also a freelancer journalist and anchor.
Later, Swami Agnivesh gave away the awards to 12 women achievers in different categories, who were selected from different parts of the country and even outside.  The awardees included Ms. Subhashree Das & Mrs. MadhumitaPujari for the Field of Social Service, Ms. Rupa Dash for Field of Entrepreneurship (NRO), Mrs. BijayalaxmiParida for Field of Literature, Smt. SarbaniParhi for Field of Education, Ms. SirisaKurami for Field of Sports, Ms. Subhadarsini Mishra for Field of Media, Ms. Sonali Mishra for Field of Art and Culture, Ms. Sabarni Das for Field of Entertainment, Dr. Madhuri Patnaik for Field of Medical Science and Ms. Shelbi Mishra &MrsSasmitaAdhikari for the Field of Trendsetters.
Appreciating the initiative of Parichay to felicitate women achievers, Swami Agnivesh said, "I am very impressed with the work the foundation has been doing to empower women, particularly those belonging to the underprivileged sections of the society. I was also very happy to meet the 12 women achievers who were honoured by the Parichay family for doing exemplary work in different fields. I wish the Parichay family led by the SmtRosalinPatsani Mishra all the best for their future endeavours. My blessings are always with them."
Founder, Parichay Foundation RosalinPatasani Mishra, said, "These awardees are a part of the Parichay family now and we are proud of all of them. I am grateful to each one of them for taking out time to come and receive the awards themselves. From USA to Gujarat, Bangalore to Kolkata, Kendrapara to Malkangiri, they have come from all across the globe for Aarya Awards and that itself speaks volumes about the trust they have in Parichay. That motivates us to work harder and with much more dedication towards the cause of women empowerment. I am also thankful to all our panelists who supported us to raise awareness about such a critical issue."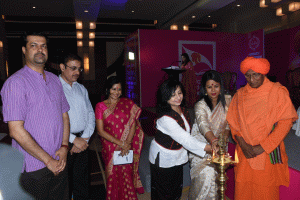 Meanwhile, in sync with the theme of the panel discussion, Parichay is also organising an all women bike rally on International Women's Day on March 8th from Sikharchandi to SaliaSahi. Named WASH (Women Against Sexual Harassment)-Odisha, the rally which is expected to have over 100 girls and ladies participating will make an effort to raise awareness about sexual harassment. Parichay will also be announcing the commencement of self-defense classes at its SaliaSahicentre for the slum girls and women on the occasion. The first demo class will take place after the rally and will then continue once every week in the centre.
"This is the first ever women bike rally in Odisha but this is for a cause and I want girls to come forward and be a part of this initiative. We want victims who have fought their battles with conviction to speak up so that they give that much-needed strength to all girls to combat such situations. Though it is a bike rally, besides bikers, we have encouraged participants to come with any two-wheeler as long as they are ready to support the cause. The self-defense classes will be Parichay's very small contribution to empower the girls and ladies of SaliaSahi since we already have many projects running in the slum. Please come forward and support, that's all I want to request," added the founder of Parichay, which has been felicitated by the President of India and recognised by the United Nations for its outstanding work.