Bhubaneswar:10/2/18;(ASHOK PALIT)Odia beauties are now showcasing their talents at national and international levels at various beauty pageants. Swapna Priyadarshini, the Dhenkanal girl is representing India at Miss Tourism and Culture Universe 2018 at Myanmar adjudged  as 3rd runner-up  also selected as  Miss Photogenic – India.Among the five Runner up Swapna Priyadarshini stand  3rd,Swapna hails from Kunjakanta area of Dhenkanal district. From her childhood she was attracted to the fashion industry and has won many awards and accolades. She had earlier won Miss Chattishgarh, Miss Teen India, KIIT Nanhipari titles.35 candidates are participating in this competition of Miss Tourism and Culture Universe 2018.The grand finale event of the contest was  held held at Thuwunna Indoor Stadium, Yangon Myanmar on Feb 9.Born to Biswajit Routray and  Madhumita Routray, Swapna is currently pursuing her Plus II commerce at Kendariya Vidyalaya in Bilaspur, Chattisgarh.She is the Grand daughter of Dhenkanal Ex –Mla Sudhir Kumar samal and her Father is working ss an offcer in Oriental Bank,Bilas pur.
Russia's Svetlana Khokhlova has won the title of Miss Tourism & Culture Universe 2018 at the pageant's 1st edition & coronation night held Friday, February 9 in Yangon, Myanmar.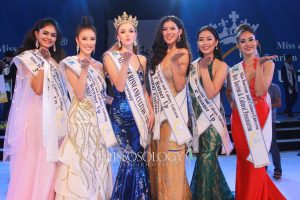 The following were the runners-up:
1st runner-up: Miss Myanmar, Naw Du Du
2nd runner-up: Miss Thailand, Srinukun Warisa
3rd runner-up: Miss India, Swapna Priyadarsini
4th runner-up: Miss Malaysia, Francisca Ester Nain
5th runner-up: Miss Indonesia, Salsa Billa Oktaria
The winners of the very 1st edition of Mister & Miss Tourism and Culture Universe are Mr. Korea, Sujae Yoo and Miss Russia, Svetlana Khokhlova. Both of them walked away with $10,000 USD each & will spend the year promoting the pageant's causes. TCU Grand Final Pageant Contest ended with the highest note as TCU Organization aspires to continue Explore The World in 2019. Mister TCU 2019 will be held in India and Miss TCU 2019 will be held in Myanmar.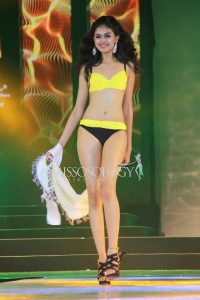 Miss Tourism & Culture Universe 2018 Top 6
1 Malaysia (Popularity Fast-Track)
2 Indonesia (Best Presentation Fast-Track)
3 Myanmar
4 India
5 Thailand
6 Russia
Special Awardees
Best Talent – France
Miss Photogenic – India
Best Body- Russia
Best Model – Siberia
Miss Congeniality – Kenya
Best Skin – Thailand
Medical Sponsor Award – Myanmar
Best National Costume – Myanmar
Miss Popularity – Malaysia
Best Presentation – Indonesia
r