Bhubaneswar:8/2/18; Odisha Chief Minister Naveen Patnaik on Thursday inaugurated the BPO, Skill Development and Training Centre of HDFC Bank in Bhubaneswar.
The centre will employ about 200 persons to start with for the back-office operations and is expected to grow into a major all India business processing hub of the Bank employing more than 500 persons.
Besides, it will be a major Centre for Skill Development and Training for the eastern region, said the Chief Minister.
He said Bhubaneswar has emerged as one of the top investment friendly cities to do business in India and is also recognised as a major education hub in the Eastern Region.
"We have taken up skill development in a big way and established the Odisha Skill Development Authority to provide overall direction for skill development programmes in different sectors. Our objective is to make Skilled-in-Odisha, a Global Brand," said Patnaik.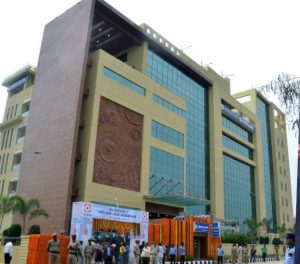 He said HDFC Bank is complementing the efforts of the State Government in this area and hoped that this Skill Development and Training Centre will provide greater employment opportunities for our youth.
HDFC Bank is one of the largest banks in the country and it has a respectable presence in all our 30 districts. 65 percent of its Branches are located in semi-urban and rural areas.
The Chief Minister said the Bank has taken up sustainable livelihood initiative for the empowerment of rural women benefiting over 3 lakh 30 thousand families through joint liability groups and self-help groups with credit of about Rs.900 crore.
The Bank has also opened 33 branches in unbanked areas with three Branches in the Malkangiri District. With a credit-deposit ratio of 74 percent, the HDFC Bank is one of the leading Banks for credit disbursement.