Bhubaneswar/Puri:14/1/18; From taking holy dip in ponds and rivers to visiting temples, people across Odisha celebrated Makar Sankranti with religious fervour and enthusiasm here on Sunday.
Thousands of devotees thronged the Puri Jagannath temple to seek blessings of Lord Jagannath on the auspicious occasion. Devotees were seen making long queues before the temple since early morning to witness a glimpse of their revered Lord. People also worshipped their presiding deities and the Sun God on the occasion as it is popularly believed that the sun starts its annual shift towards the Earth's northern hemisphere from Makar Sankranti. The day also marks the start of longer days.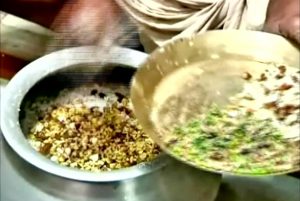 Several special dishes are usually prepared in different parts of the State by mixing newly harvested rice, banana, coconut, ghee and sugar which is offered it to the almighty. Another special dish, 'Makar Chaula', is also prepared on the occasion.
Similarly, colourful rangoli, traditional bonfire and cultural shows marked the beginning of the three-day Pongal festival in South Orissa beginning today.
The festival is mainly celebrated by the people belonging to Telegu community. The first day of the festival was celebrated as Bhogi.