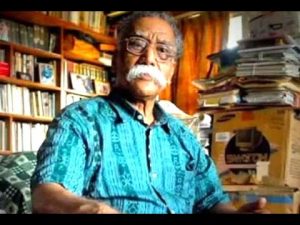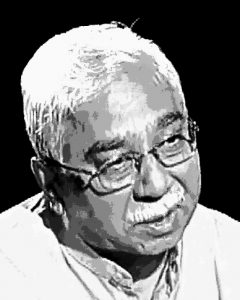 d
Bhubaneswar:Eminent odiai fiction writer and Novelist Dr. Prativa Roy along with two other writers' ( Bhala Chandra Nemade and Chandra Sekhar Kambar ) name have been approved by Academi's General Council for election of President post. As the term of running
General council end on 31st, December,2017 and new general council has been formed comprising 99 members. For the post of New president along with Marathi writer Bhala Chandra Nemade , Kannad   writer Chandra Sekhar Kambar andPrativa Roy name has been approved by academy general council. The election will be held in February,12,2018 at New Delhi Akademy office,immediate after an election New president wil take charge and He/She will be chaired the Akademy awmony.Both the three aspiring President candidate were Jnanpith Awardees'.
Pratibha Ray is a Jnanpith Award winning writer of Orissa. She got this highest literal prize of literature in the year 2011. She is an eminent fiction writer in contemporary India and her works mostly belong to novels and short stories. Her first novel Barsha Basanta Baishakha (1974) was a best seller and her best works are Sheelapadma, Yajnaseni and Ullaghna. She was the first woman to win the Moortidevi Award in 1991. She wrote on subjects including caste and sex discrimination and hence often framed as a feminist by critics. She actively participated in social reforms as well as caste discrimination in temples and public places,she had been bestowed  "Padma Shri" Award, 2007.. She was born on 21 January 1943, at Alabol, a remote village in the Balikuda area of Jagatsinghpur district, Orissa. She started her professional career as a school teacher and later worked in many colleges as professor. Later she took voluntary retirement and joined as Member of Public Service Commission of Orissa. Her first novel Barsha Basanta Baishakha was published in the year 1974. A few of her best novels include – Ashabari, Aranya, Magnamati, Mahamoh, Meghamedura, Adibhoomi, Nishidha Prithivi, Parichya, Ayamarambha, Nilatrishna, Aparichita, Punyatoya, Samudrara Swara, Uttarmarg and Yajnaseni. Many of her works have been translated to other Indian languages and English. She has also written 3 travelogues – Maitri Padapara Shakha Prashakha (USSR), 1990, Dura Dwividha (UK, France), 1999 and Aparadhira Sweda (Australia), 2000. A few of her short stories are Samanya Kathana, Haripatra, Itibut, Chandrabhaga O Chandrakala, Moksha, Shrestha Galpa, Gangashiuli, Asamapta, Aikatana, Jhoti-paka-Kantha and Anabana. She received her first award in the year 1985 for the book, Sheelapadma (Orissa Sahitya Academi Award). Later she received many awards of which, Sarala Award' (1990) and 'Moortidevi Award (1991) for her novel 'Yajnaseni', Sahitya Akademi Award for her Short-Story
Eminent Marathi litterateur Bhalchandra Nemade, whose 1963 novel  Kosala(Cocoon) changed the dimensions of Marathi novel, was on Friday selected for 2014 Jnanpith Award, the highest literary honour in India, by the Jnanpith Selection Board. Born on May 27, 1938 in Sangavi village in Khandesh, Nemade's debut novel Kosala, written in just 16 days,  established him as the enfant terrible of the Marathi literary world when he was just 25 years old. The narrative style of Kosala's protagonist Pandurang Sangvikar, who like Nemade moved from rural Maharashtra to Pune, had remarkable similarities with JD Salinger's acclaimed Catcher in the Rye. Graduating from Ferguson College in Pune in 1959, Nemade completed his Master's degree in Linguistics from Deccan College in Pune and in English Literature from Mumbai University in 1964. After receiving his PhD and D Lit degrees from North Maharashtra University, he taught English, Marathi, and comparative literature at Ahmednagar, Dhule and Aurangabad universities before teaching at the School of Oriental and African Studies in London. He retired from Mumbai University's Gurudeo Tagore Chair for comperative literature studies. He has novels like Hool,  Bidar (1967),  Zarila (1977) and  Zhool (1979) and poetry volumes, Dekhni and  Melody to his credit among other critical essays.  As a critic,  Nemade propagated Deshivad or a theory of nativism that negated globalisation, asserting the value of a writer's native heritage, and language. He was honoured with Sahitya Akademi award in 1991 for his volume of criticism, Teeka Swayamvara, and Padma Shri in 2011
Jnanpith awardee Dr Chandrasekhar B. Kambar is a leading poet, playwright and folklorist in Kannada. He has published 24 plays, 10 collections of poems, 5 novels and 16 research books on folklore, theatre, literature and education, including critical perceptions. He has also published an epic poem called Chakori. Born on 2 January 1937 in Ghodgeri, Belgaum district, Hukkeri Taluq, Karnataka, he did his MA and PhD from Karnataka University, Dharwad. He went on to trace a rich and varied career path. He taught at Bangalore University and the University of Chicago. Besides, he was member, Legislative Council, Government of Karnataka; founder-vice-chancellor, Kannada University, Hampi; and chair, National School of Drama Society. He has made 5 feature films and several documentaries and composed music for 6 feature films, and many documentaries and TV series. His Kaadu Kudure entered into the Indian Panorama in 1987 and won the National Award. His film Sangeeta won the 3rd Best Feature Film State Award in the year 1981. He has received numerous honours and felicitations from art, theatre and film academies, and from the government.