Cuttack:4/1/18; Veteran Odia film director Nagen Ray, director of first Odia colour movie 'Gapa Hele Bi Sata', passed away at his residence in Nua Bazaar here last night. He was 82.

Ray had directed 'Gapa Hele Bi Sata', the first Odia colour film released in july,16, 1976.This film mwas produced by Subimal Mallick.Jajabar Fame actress Banaja Mohanty had essayed the main role opposite Harish Mohapatra, This was the last and second movie of Harish ,He had debuted in odia film as a lead actor in Kanaka lata which film had hit the theatrein 14,June,1974.First colour Film'Gapa Hele Bi Sata'was a mile stone in odia film history,Bhubaneswar Mishra and Hari Prasad Chaurasia had jointly composed the musis of the Gapa Hele Bi Sata'.Amit Kumar,Leela and Sucheta had lent heir voice for the film.Vetran cameraman Surendra Sahoo had handled the camera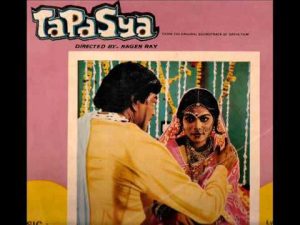 .Odia film 'Tapasya', which was released in15/8/ 1980, was Ray's last film as director.Tapasya featured Sarat Pujari,Dukhiram swain,Uttam Mohanty,Debu Bose, Radha Panda, Anita Das,Deepa sahoo,Vanumati,Glori Mohanty in lead rolePrafulla Kar has composed the music,Padre Pada Chhanda,Pafe Nupur Bandha… was a very popular song of Tapasya while'Ea Banara Chhai featured in 'Gapa Hele Bi Sata' was an ever green song of that film.
A pall of gloom descended on the locality after the news of his spread. Ray's admirers from various walks of life, including artistes made a beeline to his residence to pay last respects to the departed soul.